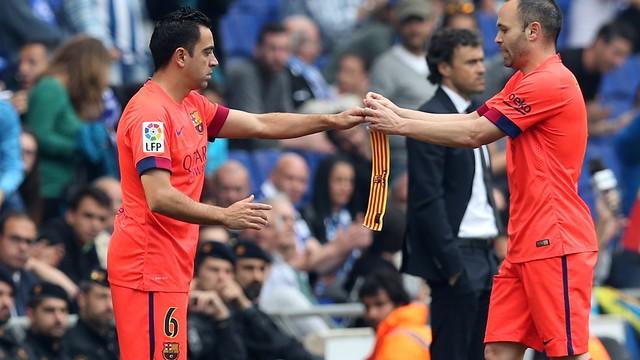 Barcelona midfielder continued to make their own records and legends.
Harvey 500th La Liga
Power8 Stadium on Saturday after coming off the bench, Harvey has played 500 times in La Liga. Harvey is the 500 La Liga appearances for Barcelona, ​​ranked No. 8 in the rankings appearances in La Liga history.
7 wins, 57 goals and 96 assists
Harvey has won seven league titles (1999,2005,2006,2010,2011 and 2013), which is a record. In the 1997-98 season, Van Gaal coached Harvey is completed when the first team debut, while the Dutch have become one of the eight coaches have coached Harvey, after Ferrer, Rexach, Antic, Rijkaard, Guardiola, Vilanova, and Enrique Martino has coached Harvey.
Harvey was born in Terrassa in Barcelona with single-handedly changed the "playmaker" is defined, he inspired many young people to find inspiration in midfield. In 500 league games, Harvey scored 57 goals and 96 assists since the 2005-06 season, Harvey each season at least into a ball, but the 2011-12 season scored 10 goals, for a Name accustomed assists rather than scoring players, this figure has been good enough.
Harvey 500th La Liga
History eighth
Harvey became the league 90 years since the first eight appearances to reach 500 players. La Liga history, is the most capped player in 622 appearances Zubizarreta (Athletic Bilbao, Barcelona and Valencia), followed by Raul (Real Madrid, 550 games), Eusebio (Baladuoli Germany, Atletico Madrid, Barcelona and Celta, 543 games), buyo (Sevilla, Real Madrid, 542 games), Sanchis (Real Madrid, 523 games), Iker Casillas (Real Madrid, 507 games) and Soller (Espanyol Barcelona, ​​Atletico Madrid, Sevilla, Zaragoza and Mallorca, 504 games)