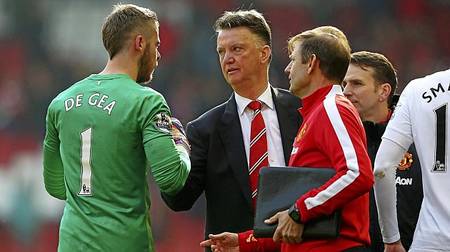 According to Spanish media reports, Manchester United goalkeeper De Gea has returned to Manchester, he was ready with coach Louis van Gaal showdown, hoping he can put the Dutch go to Real Madrid.
Degea have returned to Carrington in nineteen points on Monday, to participate Manchester United's pre-season training. According to Western media reports, Degea showdown thorough preparation and Van Gaal, he wanted to move to Real Madrid, hoping to be able to release Van Gaal. His contract only a year, and this is his last chance United will cash, if Degea refuse contract, then he is likely to join Real Madrid in the summer of next year for free.
Degea seemed very calm in a recent interview, he said that now he is still a member of Manchester United, Manchester United must return to participate in the preseason.