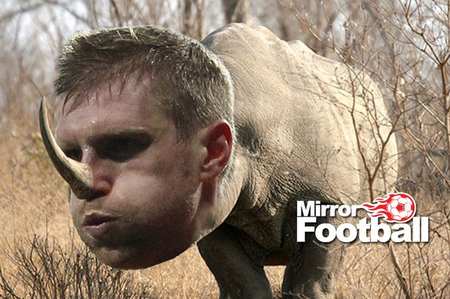 Pell - Mertesacker This season is always "black." Recently, he has been the fans because style ridicule.
German style heavy guard, he often became the team's "scapegoat", angry fans said they like the tractor as halfback speed.
Most of the time, Arsenal defender criticism from game stands. But above the video is showing the fans "denounce" and even Mertesacker can not drive.
In the video, the German's car was surrounded by fans. Fans Mertesacker to be signed in time, a small fan shouted: "I'm faster than you, Mertesacker." (I'mfasterthanyou, Mertesacker.)
In addition fans will ridicule him on the Internet, GaryLineker once wrote:. "Mertesacker is the only one I have ever seen on the field sprint and limping walk off the same speed of the players."