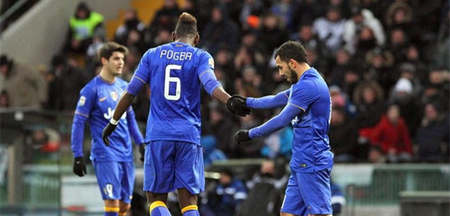 Juventus general manager Marotta said they had no reason to sell midfielder Boba, and discussed the situation of Tevez and Di Bala.
While many top European giants Juventus are interested in introducing this most sought-after player names, but the general manager Marotta "freeze" their hopes.
"Now the club everyone wants to enjoy the joy of winning the Scudetto, we will not think about the future," Marotta told Rai radio. "Juventus is a board of directors, composed of players and coaches, our victory comes from the work force, but the league title is one of our goals."
"Boba is a super champion, the best young player, he attracted the attention of top clubs, but we are not used to sell people. Now, we have no reason to sell Boba. Although our forces can not be consistent with other clubs ratio, but we are in a state of economic equilibrium, and Boba said no intention of leaving. "
In addition, there are rumors pointed Tevez will return to Boca Juniors:. "His contract expires in 2016, he missed his homeland but Argentines relationship with us very well, and through his outstanding performance It gives us a tremendous contribution he has no problem, and the team has been integrated, he is a leader who now we have no reason and his early termination. "
Subsequently, Marotta spoke of the Serie A transfer market this summer, the hottest player Di Bala: "We want to have to win, the introduction of some experienced young players and we want to encourage our young players like Coleman and Mora. tower, we will continue along this path. We are also looking attractive teenager, and Di Bala very interested, I already had met Zamparini now there may be on the economy difference, this value chairman Palermo player has their own ideas, but we will stick to their principles. "
"We have about 70 players on loan in Italy and abroad effectiveness. Lu Jiani in Empoli played very well, with a brilliant season. He is very young, 94 belong to a generation of players. There Marty slightly injured before he played very well in Chievo. "
"There are other important names, but we must be careful because the young players need to constantly prove their potential. Having said that, in our lineup to add some young teenager, and this is one of our goals."