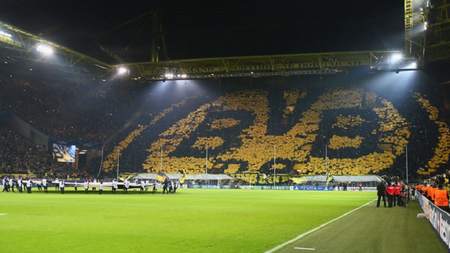 Dott average number of home this season, a new high, breaking the Bundesliga attendance record.
Dortmund is still the most popular home Bundesliga at the weekend's game, Dortmund is about 14 times this season, selling out tickets at home. Dott at home this season, once again created a record number of visitors, the average number of spectators per game to reach 80,391 people, more than last year and an increase of nearly 100 people.
Although the record is not good, but this season more special fans still continues with passion, and more particularly the creation of a new high number of home Bundesliga, they exceed the 97-98 season at Bayern Munich Olympic Stadium, home of the average number of viewers record.