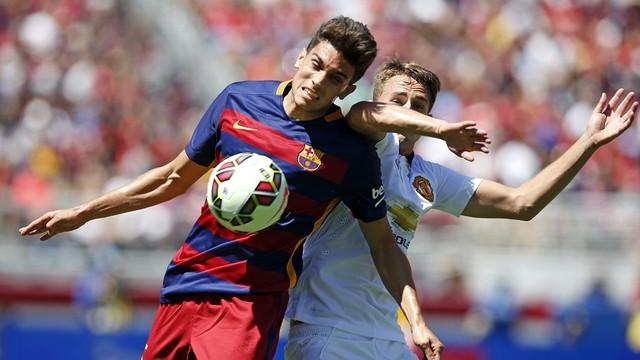 Batra support Roberto functional new location.
Batra: Roberto able to adapt right back to work
After the warm-up match with Manchester United, Barcelona defender Mark - Batra, reporters interviewed, he said: "Although we lost the game, it is important that we back the pace of preparing, we are increasingly looking for back to the state. "
When it comes to the performance of Barcelona, Batra said: "Although the game has a lot less than satisfactory, but we will try to improve in all aspects, we will show better next game."
About Sergio - Roberto reform kicked right back, Batra also commented: "Sergio is a versatile player, he is fast, can adapt to any position."
In addition, youth goalkeeper Jordi - Maxi Pu also interviewed, he said: "We are entering a better state Obviously, Manchester United in better shape today, we will continue to work hard."