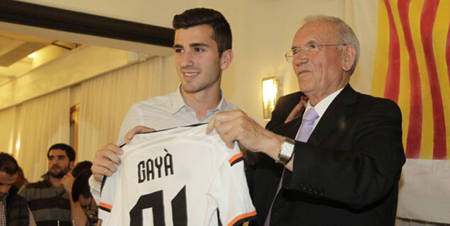 Valencia defender on Friday Gaja hometown organized a support player's activities, which he himself confirmed in Gaja himself with the club about a contract extension talks have yielded good results.
'Contract negotiations drawing to a close, all went well, now left some details need to be addressed. "But Gaya did not further disclose what other issues to be addressed.
Valencia club president Xisaerwo also confirmed the news, he also added: "the renewal of negotiations is well, Gaja will continue his career at the club, and one day become Valencia team leader. "