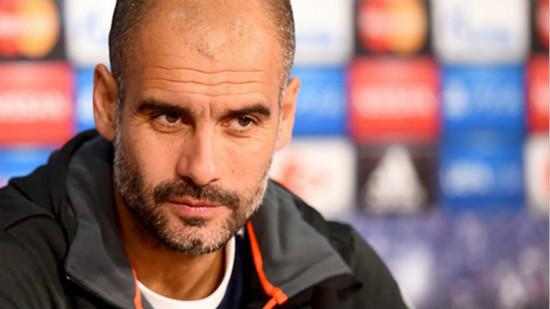 Guardiola believes that the first leg of the tripod lost cause great difficulty reversing the second leg of Bayern, but Bayern will be trying.
Mueller and Rafinha have said Bayern team morale, such as rainbow.
Guardiola: Messi Bayern reversal of the world's best three goals difficult
Beijing at 2:45 on May 13, Barcelona will participate in the UEFA Champions League 14/15 semi-final second leg at the Allianz Arena, against Bayern Munich. Barcelona 3-0 first leg win. Before the game, Bayern coach Pep - Pep Guardiola attended the official UEFA press conference. Guardiola said: "We can only do well the second leg, rather than complaining about the first leg."
Three goals in the first leg defeat, the second leg can be reversed? Guardiola this answer: "In the past 15 years, our first leg 0-3 defeat in the European arena, against the best team in Europe today, and I know it's hard, but we must go Attempts to reverse. "
Whether Bayern will compete for the ball, Guardiola said this:. "We have to try more offensive, as we did in Barcelona, ​​we have to control the game."
If Bayern massive attack, worried that Barca on the counter, especially red Blues striker has Macy. Guardiola replied: "We must be prepared to rival defense also has the world's best strikers, they are likely to become every offensive counterattack.."
How Bayern players' morale? Guardiola said: "I think the players' morale is very good, they are eager to qualify for the finals tomorrow's game will be a big challenge, we will make every effort.."
I think if Guardiola Bayern qualify hopeless? Guardiola replied: "I am the coach, it is also a realist I never said we did not have a chance to win our hearts..."
Thomas - Mueller and Rafinha also attended the press conference, both of them speak the following:
Muller:
"We must turn the page and not think about the first leg. In football, everything is possible. We have a plan, and will be implemented, but we know this is not easy."
"We have a lot of players injured, but we also have a football team depth, enough to replace them, as we have the same at home against Porto."
"Lewandowski and I are ready to prepare goals, we understand each other."
Rafinha:
"Most of the time the Nou Camp game, we played well, we must remember that. We know that their strength is very strong, we will be in their own home repay our fans."
"Everyone knows how good Messi, we can try to stop him scoring, but the problem is Barcelona striker can hurt us at any time."
"The referee factors are also important, but for me, this is not a problem, if we can keep the defense presence of three to four players, there would be no problem."