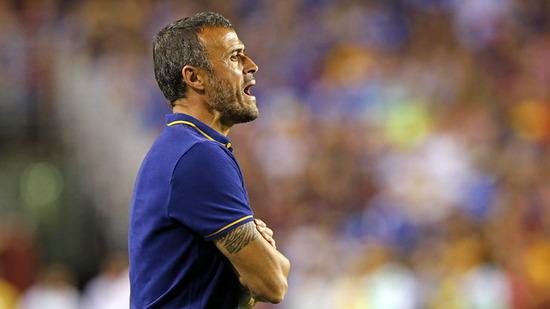 Enrique to the team's performance in this game very satisfied.
Enrique: Satisfactory performance of the team can play defense, Roberto
Enrique is very satisfied with the end of the game: "The game against Chelsea shows the strength of the team to face the backward situation, I love this show."
Evaluation of the United States Tour:
"Able to match these top teams are honored, we also felt the support of fans to promote the club. We go back with a happy mood."
Chelsea:
"The game against the higher demands on the body. I like the team's performance. We overcame opening soon lose the ball, then a successful go-ahead score."
"The only bad news is that Douglas was injured. Any player injured is pregnant with the message."
Roberto position:
"He is very strong on confrontational, his state is satisfactory. This is another choice, to know that in Barca defender and midfielder no difference."
Positioning the ball conceded:
"Last season we improve a lot in this regard, we are not good at golf team, I prefer to be able to control the ball player."