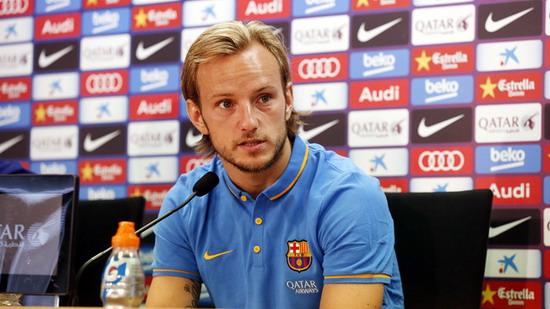 This Croatian midfielder talked about the desire for the European Super Cup.
Rakitic: looking forward to the achievements of six-time winner will prove his strength
"There's nothing better than using a title to start the season." Rakitic said at a Saturday news conference. For Super Cup, Croatia said: "No team can claim to own at this stage to reach 100% of the state, but this is not an excuse, we will try to win the first title."
"It's not new to me. I have a lot of memories in Seville, but it does not affect me. I will, as usual, all contributions for Barcelona."
Enrique and the players at this moment absolutely not hide the desire for the championship, they want to replicate the achievements of six-time winner in 2009. "We want to replicate history, we step to fight. And this is the first opportunity Tbilisi showdown." Rakitic representation.
The following are some of the remarks Rakitic:
"Messi and Neymar great contribution to the team, and all the other players the same. The most important thing is that we adjust status, try to do our best."
"We all know Messi's strength, he looks good mood, excellent condition."
"We are confident of their own. We will work harder than last year. But we know that this season will be more difficult."
"I am very confident of their own shot, if I can score, I will be more confident when opponents like the face of Barcelona retreating defense, so sometimes a long-range weapon."
"Our team is very strong, I just need to do their own. I like to take responsibility, as I did before all played for the club. My role will not change, because Harvey left, I was Rakitic, I will prove his worth. "