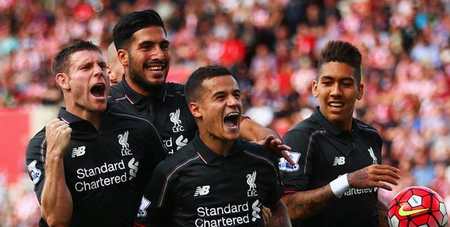 Kudiniao in the game with Stoke City scored the winning goal for Liverpool, but Rogers said the Reds boss after the game, in front of goal, he almost put the midfielder replaced in advance.
The field is the first round of the new season, Liverpool, Stoke and they have been deadlocked until near the end. Results Kudiniao in the first 86 minutes with a world record wave blew open the other gate, helping the Reds all three points. But he was almost in front of the goal and was replaced in advance.
Rogers said: "You have to stay as long as possible will Kudiniao in the field, because he has this ability to enter important goals I am glad to keep him in the field, but I can not call themselves. genius. Kudiniao almost been replaced, very lucky to keep him on the field, and he scored a goal. "