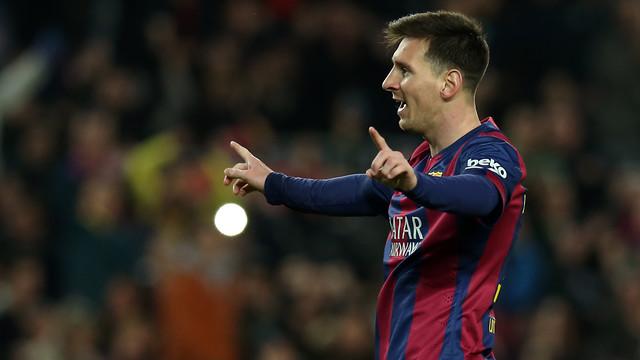 At 0:00 on February 16, Barcelona will participate in the first 23 14/15 La Liga season at the Nou Camp, the opponent from the Valencia region of Levante. Historically Levante had nine guest at the Nou Camp, all ended in defeat. In nine games against Barcelona scored 33 goals, Levante scored seven goals.
Barcelona - Levante: red and blue 9 straight victories at home
In nine games against Barcelona in which four field goals over four balls, the maximum score is 7-0 victory last season.
In addition to these four games and a score of 4-2, and the other four games are Barcelona score only one goal advantage to win (2004 / 05,2006 / 07,2010 / 11 and 2012/13 seasons), it also means Levante repeatedly got closer integration in the Nou Camp.
Levante's performance is slightly better in the King's Cup, five times their guest Nou Camp, the results are 4 losses and 1 level. Tie the score is 2-2, appeared in 1935, when Barcelona's home stadium or cathedral.
[Related Information] on the history of the two teams clash in the Nou Camp nine score
1963/64 season, Barcelona 6-2 Levante 1964/65 season, Barcelona 4-2 Levante 2004/05 season, Barcelona 2-1 Levante 2006/07 season, Barcelona 1-0 Levante 2007/08 season, Barcelona 5-1 Levante 2010/11 season, Barcelona 2-1 Levante 2011/12 season, Barcelona 5-0 Levante 2012/13 season, Barcelona 1-0 Levante 2013/14 season, Barcelona 7-0 Levante