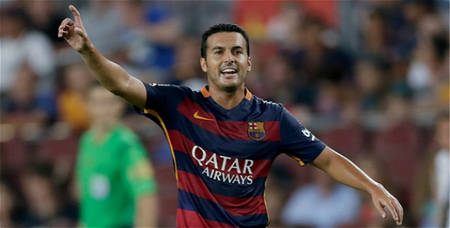 According to Western media, "Marca" reported that Manchester City will join Barcelona winger Pedro battle, after the media be linked with Manchester United.
It is reported that Manchester United is Pedro offer 26 million euros plus 4,000,000 additional terms, while Barcelona's price is 30 million euros, media said Manchester City will offer 30 million euros plus 2,000,000 additional terms. However, Manchester City is really interested in Pedro is still unknown, they may just want to raise the Spanish winger worth.
Pedro put Barca coach Enrique reluctant to leave, although the main frontcourt MSN is preferred, but also to play well when Pedro came off the bench, leaving the team's attacking options if a bit thin.