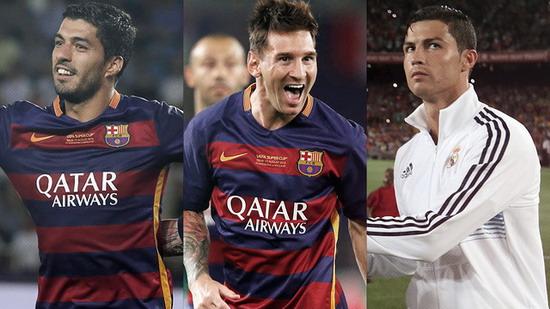 The three players nominated for the best player award in the final list.
UEFA announced the final list of selected best player of the 2014-15 season in Europe. Barcelona striker Lionel Messi, Real Madrid striker Suarez and C Lo finalists. The final winner will be announced on August 27 in Monaco.
Ten finalists final list but missed the top three players, including Neymar, Buffon, Pirlo, Boge Ba, Carlos Tevez, Vidal, Azar. Neymar ranked fifth with 23 points, one point behind Buffon.
The award was established only five years since, given by the 54 countries voted reporters. Barcelona player had won two honors. Messi winning in 2011, and Iniesta is in 2012. Franck Ribery, C Lo are winning in 2013, 2014.