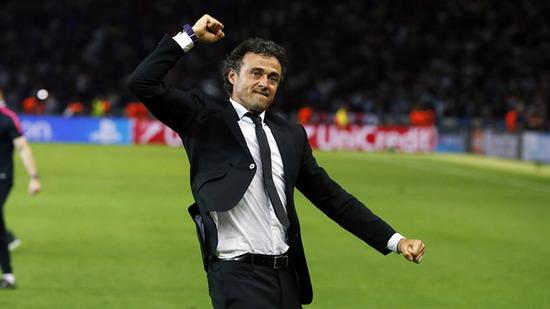 Beat Malaga means that Enrique has led encountered beat 26 opponents.
Enrique led the king beat 26 rivals Macy's won data
Nobody can stop Enrique. In the previous encounter 26 pairs of hands, only Malaga could not beat. And after beating Malaga 1-0 on Saturday, it all changed.
Beat 26 teams. Barcelona has defeated 26 different teams at least once. Including 19 La Liga teams and six teams in the Champions League. Another Wei Sika King's Cup encounter.
Elche suffer. Barcelona is most often break goal is Elche. Barca in the league last season, opponents were defeated 3-0,6-0, 5-0,4-0 in the King's Cup defeat opponents. After Cordoba came in Elche, Barcelona were scored 13 times, but only in two games. Meanwhile, Celta and Malaga face Enrique Barcelona lost only one ball.
7 team not to lose the ball in the face. In these 26 pairs of hands, have failed to score seven against Barcelona, ​​they are Elche, Cordoba, Levante, Getafe, Ewald, Valencia and APOEL. Barca break goal is the highest number of Athletic Bilbao scored in five games in eight ball.
Messi, the king data. Argentines are under the command data Enrique strongest players. He is not only the most goals, assists and also to give passing, shooting, maximum playing time. Neymar as he violated most often --152 times.
More expectations. In the next years, it will increase by Enrique list of his victims. Three newly promoted and the Champions League three new opponents are potential objects. There are also new rivals from the King's Cup and the World Club Cup.