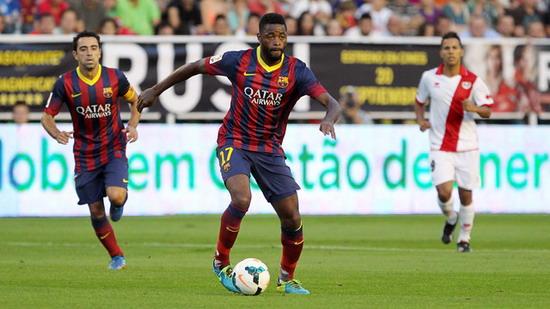 Song Barcelona and Premier League on loan agreement.
Barcelona midfielder then leased the Premier League a year staying Song
Barcelona and West Ham on loan agreement Song, Song of the season in the Premier League campaign continued.
Song in 2012 summer transfer from Arsenal to Barcelona, the season for the team played 34 times, including 20 times league. His first goal is the only goal appears in the November 17, 2012 3-1 win over Zaragoza game.
Martino second season in the arm, Song played 31 times. After Enrique coach, Song will be on loan to West Ham United.