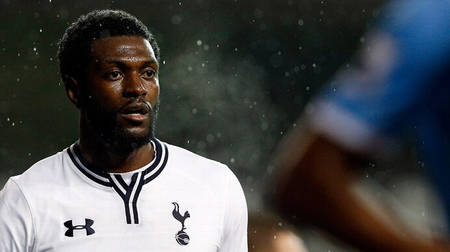 According to a Togo team official said, Adebayor and Togo did not respond to national team call, Friday Togo national team will face the Djibouti team.
"He did not tell us the reasons for his absence, he did list our enlisted in the national team, but he ultimately did not appear." The official told reporters.
Tottenham Adebayor has just been excluded from the outside of the registration of the new season lineup, originally in the summer, Adebayor has been very close to joining Aston Villa, but he would prefer to stay in London effectiveness, unfortunately that, before the transfer window closed, he missed the opportunity to join West Ham.