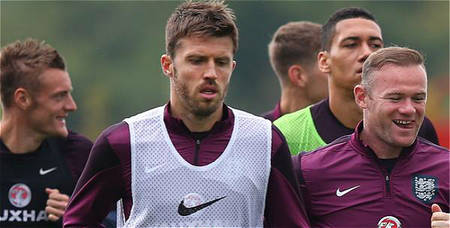 England in the official Twitter announced that the team midfielder Michael Carrick pulled out and returned to Manchester United.
At present, England is set to prepare for the European Championship qualifier. In the last round of the game, England 6-0 victory over San Marino, but Carrick, 34, did not play.
England is in addition to hosts France, the first team to qualify for the European Cup team in 2016, and now they are preparing for the next round of the tournament in Switzerland.