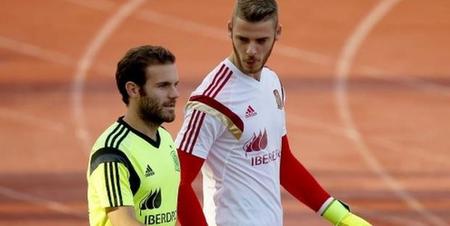 According to the BBC, Sky Sports and many other authoritative media reports, Manchester United are discussing with the team goalkeeper Degea renewal.
This is the name of the Spanish players and Manchester United's contract will expire in 2016, because he had bent to join Real Madrid, the Red Devils once gave up his hope to sign a new contract. But with the move to Real Madrid's trading deadline last minute failure, Manchester United and Degea contract negotiations restart, his agent Mendes arrived at Manchester United training ground on Thursday.
Degea this season, has yet to play for Manchester United, the Red Devils coach Louis van Gaal refused to enable this goalkeeper before the transfer deadline. Spanish for Van Gaal's approach disturbed, but the Manchester United insiders believe, the relationship is very easy to repair. It is unclear whether De Gea will be starting in this weekend's double-red meeting.