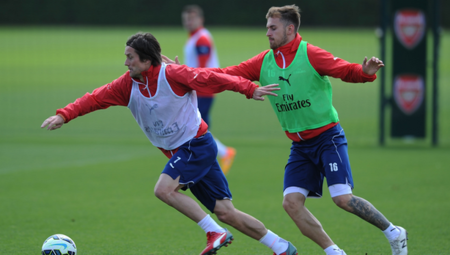 According to British media, "London Evening Standard" reported that Arsenal midfielder Tomas Rosicky said won the league this season, the third crucial, so you can avoid the Champions League playoff.
Rosicky said that in recent years, Arsenal always get fourth place, summer offseason will be able to qualify for the Champions League race to worry about, this situation is not conducive to team signings, but also for preparing for the Premier League is also affected. However, if you win in tonight's game against Sunderland, Arsenal can ensure third place and thus qualify directly for next season's Champions League race.
Rosicky said: "avoid the play-offs too critical, you do not know who your opponent will be some very tough, you are always on vacation when he still did not think it was cut in two crucial games. and the date is very close, we are all in the play-offs with his life. "
"So, at ease on vacation is a very important thing, and this is where we won the third place of power." Rosicky said finally.