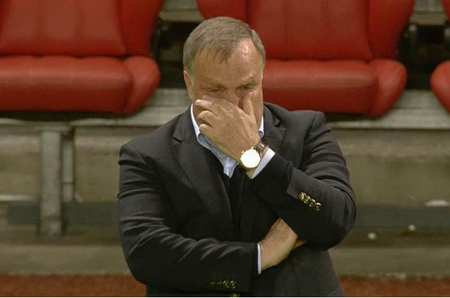 Sunderland club confirmed that 67-year-old Dutch coach Dick Advocaat has decided on Wednesday night will no longer serve as head coach.
Sunderland chairman Ellis - Souter said: "Although I am very disappointed, I fully understand and respect his decision, he has used his passion and experience had a profound impact on the team in a short time.."
On this decision, Advocaat said: "In certain moments of life, I had to make a decision about 68 years old, a lot of clubs have contacted me, but my decision is not another club Sunderland. "
"I want to thank the club president, Lee (sporting director), staff, and of course the fans. We have done our best, also reached our goal. Experience in Sunderland has been a highlight of my career . "
Sunderland LeeCongerton sporting director added, "I know this decision is very difficult for him, he feels he can not adapt to such a high-intensity work coach, we respect his honesty. While cooperation is not long, but He is a great partner. He will continue to be everyone's respect for Sunderland. "
"I sincerely express gratitude to him and his coaching team. They worked hard work and dedication over the past two months, they will leave the club with everyone's blessing."
In the just concluded Premier League season, Sunderland struggled to avoid relegation, coach Dick Advocaat was tears.