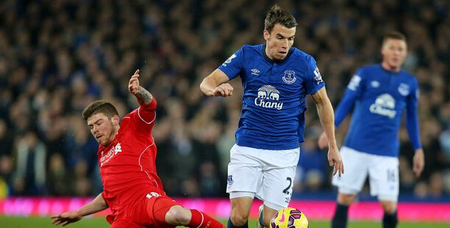 According to British media, "Mirror," said the Everton defender Coleman has become the Bundesliga giants Bayern Munich target potential signings.
This is the name of the award-winning defender was thought likely to join Manchester United. Bayern Munich will seek to enhance the strength of the team may be in the transfer market this summer, they hope to sign a new right back. Coleman last summer with the club just signed a new five-year contract, he is considered to be the primary objective of Bayern. With Lahm and Rafinha older, Bayern want to be able to add fresh blood in the right back position.
Van Gaal was thought 26-year-old Coleman is very interested, but now the name of Ireland international has become the object of attention of major European clubs.