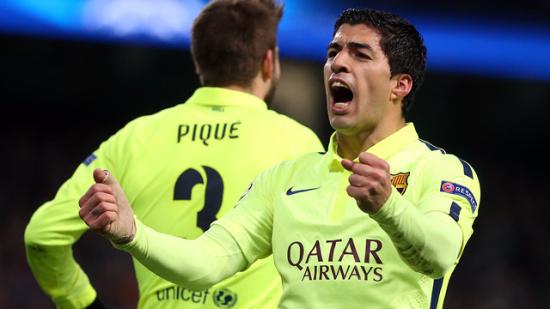 Uruguayan team this season, scoring the second and more players in the European arena, 4 appearances, scoring four goals.
Manchester City - Barcelona: Suarez scored twice for the first time Suarez scored twice after the completion of the first to join Barcelona. Uruguayan scored four goals this season in the Champions League, the team ranked second.
Suarez is undoubtedly a nightmare for Joe Hart, before he represented Uruguay also scored twice against England in the World Cup tournament.
Suarez broke for the first time at home in Manchester.
Barcelona controlled the game, ball control rate of 62%.
Iniesta pass through the most times --99 times, Messi passing the highest success rate --90%.
Pique completed 14 steals.
Te Site root pass 15 times, all successfully.