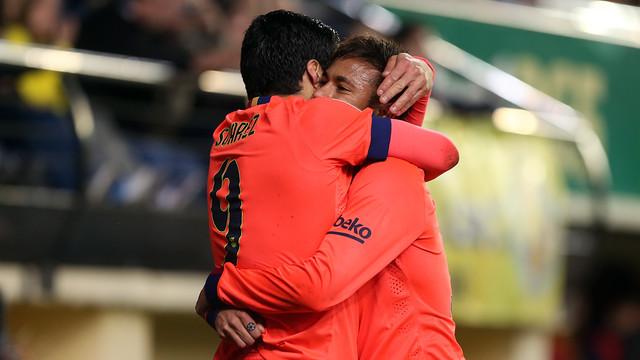 Barcelona and Athletic Bilbao had seven rendezvous King's Cup final, Barcelona won five times.
Barcelona King's Cup final rendezvous completion of Pakistan
Barca out of a total score of 6-1 Villarreal, Athletic Bilbao 3-1 total score out of the Spaniards, this way Barcelona and Athletic Bilbao King's Cup final rendezvous. This is eight times the two teams history, but also the last six years, the third King's Cup final rendezvous. Prior to the finals seven times, five times winner Barcelona, ​​2 defeat.
The two teams for the first time in Spain, the domestic cup final conversation took place in 1920, Barcelona win, Martinez and Alcantara help is to score.
The two teams in 1932, the second meet in the finals, Athletic Bilbao won 2-0. Then twice, in 1942 and 1953, are Barcelona win. 5th, is the last century, the last one finals dialogue, Athletic Bilbao win. The last 2 times, respectively, in 2011 occurred in 2009, are the Barcelona win.
King's Cup final history of the two teams score
May 20, 1920 Barcelona 2-0 Athletic Bilbao
June 19, 1932 Athletic Bilbao 1-0 Barcelona
June 21, 1942 Barcelona 4-3 Athletic Bilbao
June 21, 1953 Barcelona 2-1 Athletic Bilbao
May 5, 1984 Athletic Bilbao 1-0 Barcelona
May 13, 2009 Barcelona 4-1 Athletic Bilbao
May 25, 2011 Athletic Bilbao 0-3 Barcelona