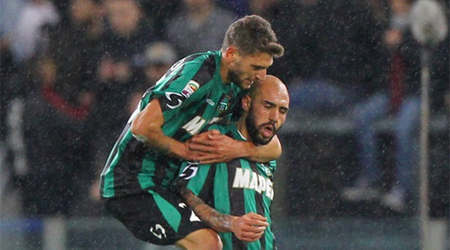 It is reported that Juventus are close to an agreement and Sassuolo, they will be 25 million euros won Zaza and Berardi.
Zaza Italian international on transfer is relatively simple, this Sassuolo striker sold when the Bianconeri retain € 15 million buy-back clause.
However, Berardi belong to the two clubs a total of players, this situation must be resolved in June 25. According to "football market network", a woman who has agreed to buy the other half of the ownership of 10 million Berardi from Green Black Legion, and Coleman teenager on loan to each other.
Therefore, the two strikers Juve will pay 25 million transfer fee, after signing Di Bala and Khedira, Juve's summer signings list will be added again two players.