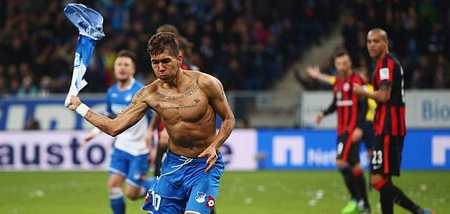 According to the Brazilian media, "Universal Sports" reported that Liverpool are close to signing Hoffenheim midfielder Phil Mino.
Midfielder Brazilian national team now follow America's Cup, while Liverpool are interested in him. Hoffenheim Red Army and progress in the negotiations very quickly, both sides have entered into the final stage of negotiations.
It reported that Liverpool will pay no less than Phil Mino transfer fee of 25 million euros. The Brazilian midfielder will be five-year contract with the Red Army.