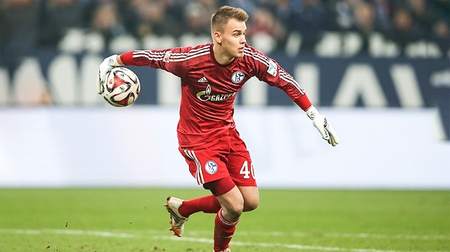 Bundesliga club Schalke 04 official announcement, there had been excellent play last season, a small loan goalkeeper Wilun Reuter joined Mallorca in the 2015-16 season. A one-year lease period, the lease contract will expire in June 30, 2016.
Wei Lun Reuter will join the second division team Real Mallorca on loan. In the last half of the next season, because Schalke goalkeeper Fellman and Ji Feier two have been injured, Wei Lun Reuter won the first opportunity, in his two games with Real Madrid in the Champions League knockout stages are part of the team goalkeeper.
Wei Lun Reuter in 2013 by the Karlsruhe joined Schalke youth, and is a member of the German U20 national team, following the German team for this summer's World Youth Championship in New Zealand.