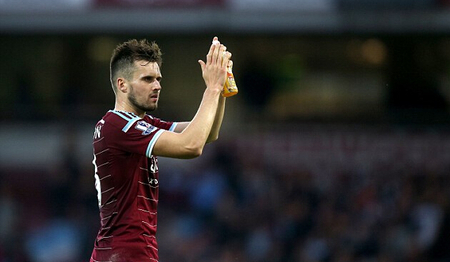 If West Ham want to complete a permanent move Jenkinson, you have to pay 10 million pounds for Arsenal.
Jenkinson, 23, on loan to the Hammers this season, impressive performance, coach Sam Allardyce was very fond of them.
West Ham co-owner David - Gold on Sunday hinted that the club will push to complete a permanent move in the summer.
However, 24 times this season debut Jenkinson Arsenal £ 10 million price tag.
During the lease, he can not face former team, so I can not face Arsenal in the league play on Saturday. Gold told fans on social media: "He can not participate and Arsenal in the year."