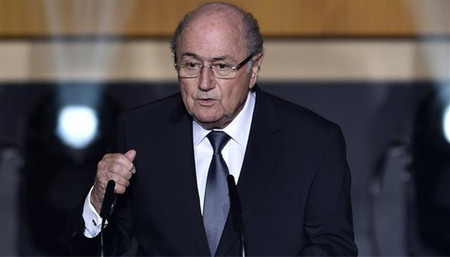 May 29 this year, FIFA president election will be held in Zurich, Switzerland, BBC and Sky was prepared to invite four candidates for the FIFA president election TV debate, intense public debate of the campaign, but the invitation was issued to them FIFA president Sepp Blatter refused.
The FIFA president election, now FIFA Vice President Prince Ali of Jordan Football Association, the Dutch Football Association President Michael - Van Praag and football legend Luis - Luis Figo, will challenge President Blatter's throne.
This three candidates have accepted the invitation to the BBC and Sky TV, but as a condition to participate, they insist that all candidates to participate in the President election must participate in the televised debates. And this proposal BBC and Sky TV, is based on several of the candidates in this public doubts.
Although the 79-year-old Blatter is trying to seek a fifth consecutive term FIFA president, but he declined the invitation BBC and Sky TV.
Currently, only a few candidates were asked to participate in the televised debate to make a verbal commitment in principle, BBC and Sky TV debate will be on the form, location and structure, further consultations with their talks.