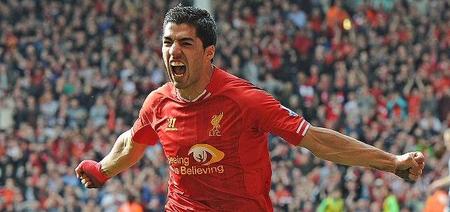 Former Liverpool striker Suarez said in an interview, said that if one day return to England to play himself, then he would have for his former club Red Army force.
This Uruguayan striker to leave Liverpool last summer switch to Spanish giants Barcelona, yesterday, he was invited to participate by Liverpool at Anfield back Charitable Foundation organized an all-star charity game. In this game, he was reunited with many former teammates, fought side by side. After the game he said: "In the world of football, you never know what will happen next, but if I ever return to England to play, then I will for Liverpool rather than the other team effectiveness."
Not surprisingly, in Suarez into Ann Field moment, he received a warm welcome Reds fans. In this regard, he said: "I miss the fans, the atmosphere here is incredible, amazing for any Liverpool players played all know how important the fans here, they know they've been in my heart..."