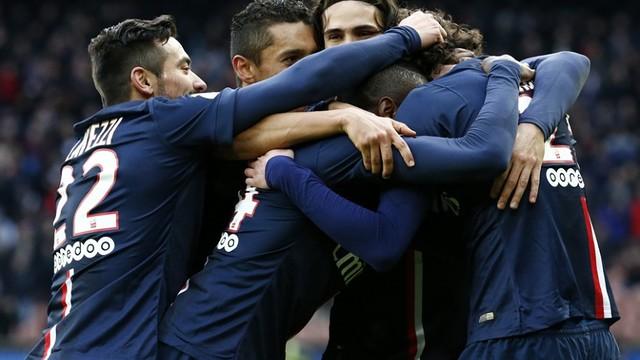 C Ronaldo scored five goals to help Real Madrid win over Granada, Barcelona in the Champions League rivals Paris St Germain beat title rivals Marseille reversed.
Opponents observation: Real Madrid into the 9-ball 3 to 2 wins Marseille Paris
Lost at the Nou Camp after the national derby conducted, for the first time Real Madrid played quickly rebounded to 9 to 1 victory over the relegation zone of Granada. Bell broke the deadlock on 26 minutes, C Ronaldo hat-trick within eight minutes. After the intermission, C Luo reentry two goals, it was his first career single-game scored five goals. Benzema scored twice and Mai Yinsi own goal for Real Madrid get a victory, Ibanez scored consolation goals for Granada.
Although Real Madrid victory, but after a 1-0 win over Celta Vigo, Barcelona continue to be four points ahead of Real Madrid, La Liga this season remaining nine games.
Home draw against Valencia
After the 0-0 home draw with Villarreal, Valencia slipped in the standings from third to fourth place, but after a 2-0 victory over Cordoba, La Liga Atletico Madrid maintained a fight Crown hopes. Gerry Postman first to break the first 5 minutes, 39 minutes to help Atletico Saul expand the lead.
Barcelona in the Spanish King's Cup final opponents Athletic Bilbao ended the five-game winning streak, their 2-0 loss to in-form Sevilla. Vidal exploit chaos broke Bilbao defense helped the home side an early lead, then scored the first 21 minutes Baca.
Paris Saint-Germain win over Marseille
Paris Saint-Germain twice in a backward situation, but Morel own goal 51 minutes away to make Paris Sunday 3 to 2 victory over arch-rivals Marseille.
Marseille Gignac scored twice in the first half, so that Paris Saint-Germain in a backward situation. Matuyidi pulled one back on 35 minutes, while Markey Munoz after intermission Fortunately for Paris equalizer.