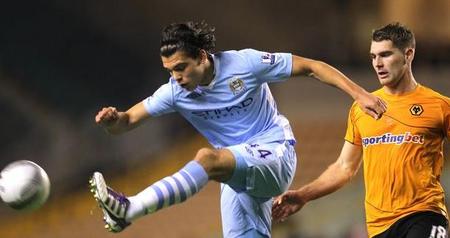 According to the "Manchester Evening News" report, Eindhoven intentionally hire third consecutive season the young Manchester City defender Lei Jike (KarimRekik), but the Blue Moon ready to refuse the request Eredivisie new division champion.
The 20-year-old defender has just followed PSV won the Dutch league title, but this Dutch team intends to hire him next season. But Lei Jike confirmed that Manchester City this summer to prepare him on loan to another team effectiveness.
He said: "Manchester City have a plan to me on loan to other leagues, and now I'm just enjoying the moment, and then see what happens next season, we will calmly, calmly and properly handle the matter.."
With his performance, Lei Jike in Eindhoven has been steady starting position, if it continues to stay in the Netherlands, then the next season, he even had the opportunity to campaign in the Champions League. However, according to "Manchester Evening News" received the news that Manchester City will be ready next season on loan to him of Europe's top leagues, such as La Liga, Serie A, Bundesliga or French.